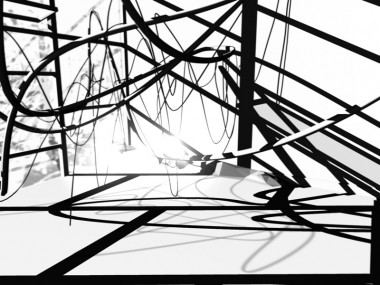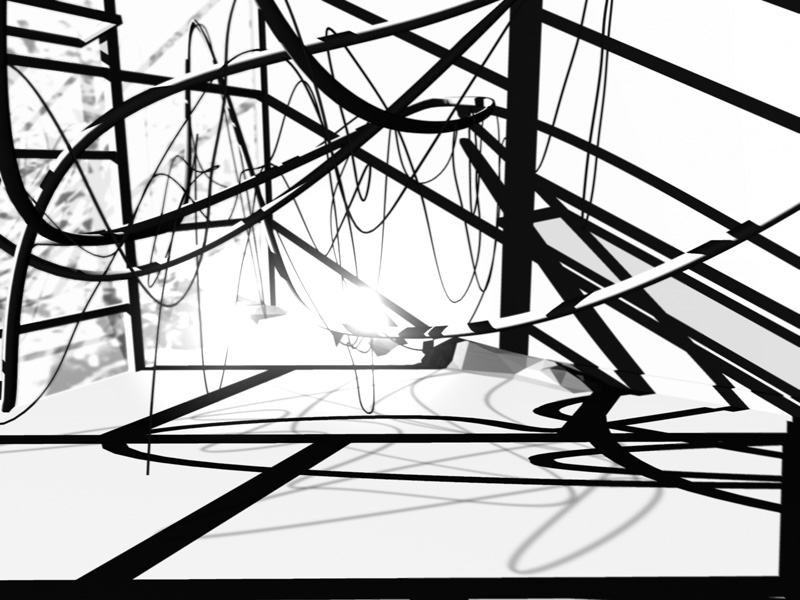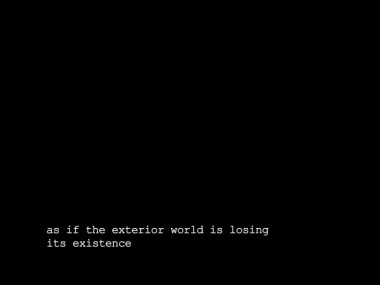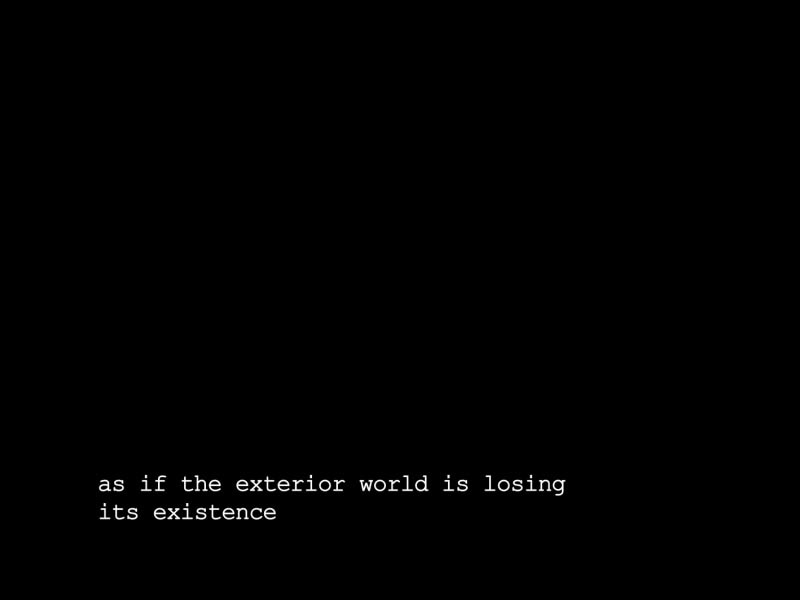 Crystal World (after J. G. Ballard)
2006, 3D animation, no sound
Crystal World (after J. G. Ballard) is a 3D animation about a journey to an abandoned hotel in a wilderness that is slowly crystallizing. As the animation moves through architectural spaces that combine elements of Lina Bo Bardi's Casa de Vidrio (1951) and Oscar Niemeyer's Matarazzo Pavilion (1957), quotes from the protagonist of Ballard's 1966 novel, Sander, describe a zone of entry and transformation. Using it to highlight the contrasts between modernity and entropy, progress and perversion, mineral light and the heart of darkness of enlightenment, Robert Smithson cited The Crystal World in his writings, and the novel was an inspiration for his mirrored structures. Besides Smithson's The Dead Tree (1969), Crystal World (after J. G. Ballard) includes "characters" such as Untitled (Rope Piece) (1970) by Eva Hesse, elements from Kurt Schwitter's Merzbau (1920), Lina Bo Bardi's furniture designs and Bruno Taut's modernist building Glass House (1914). All of these "virtual replicants" are re-activated in the animation as provisional characters in a depopulated setting where time is ruined.
Installation views: 27th Bienal de São Paulo; X-rummet, National Gallery, Copenhagen; MOCAD – Museum of Contemporary Art Detroit, Detroit; Kyoto Art Center, Kyoto