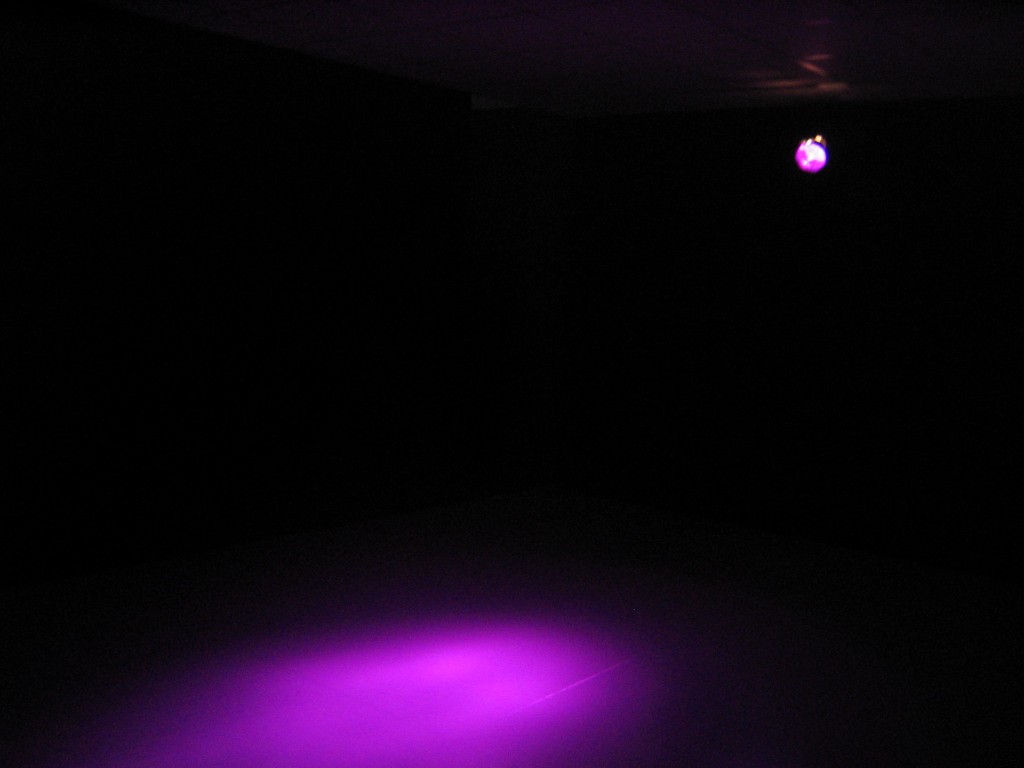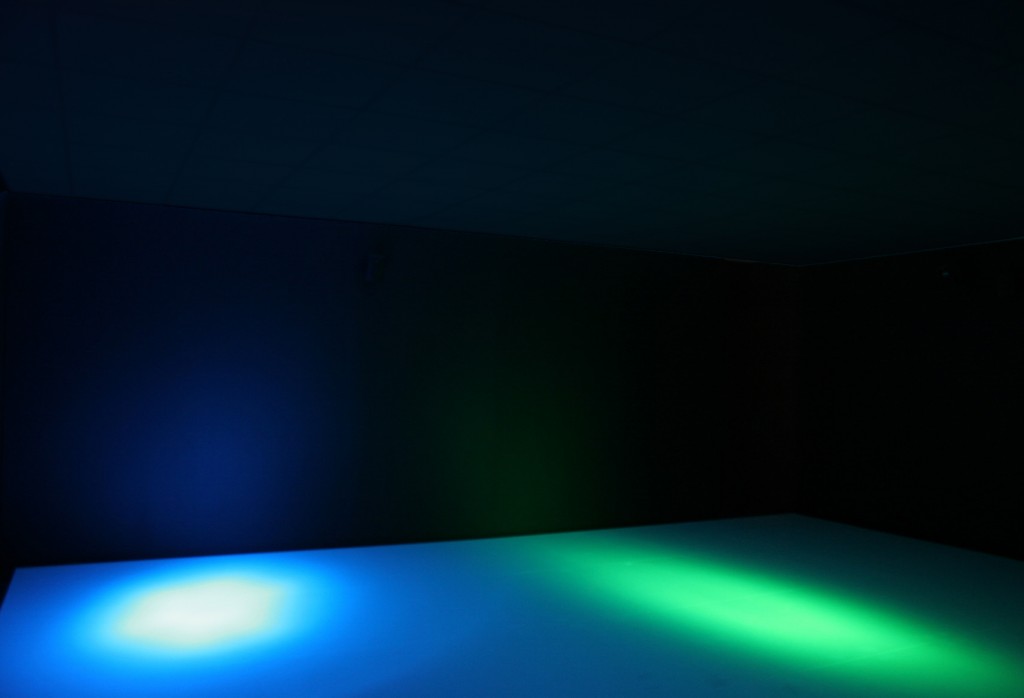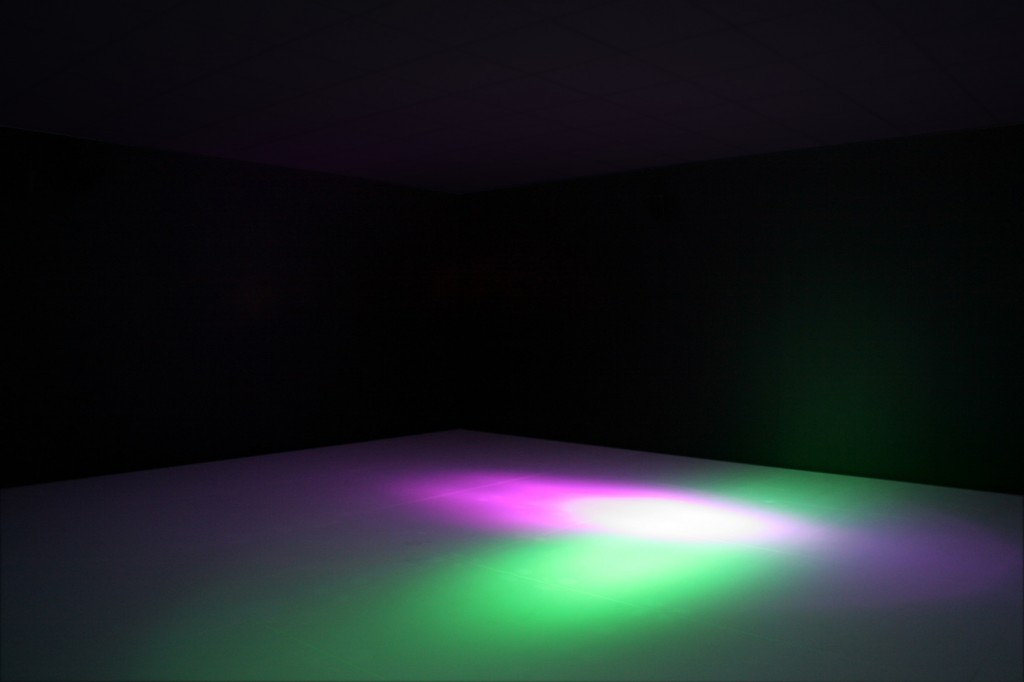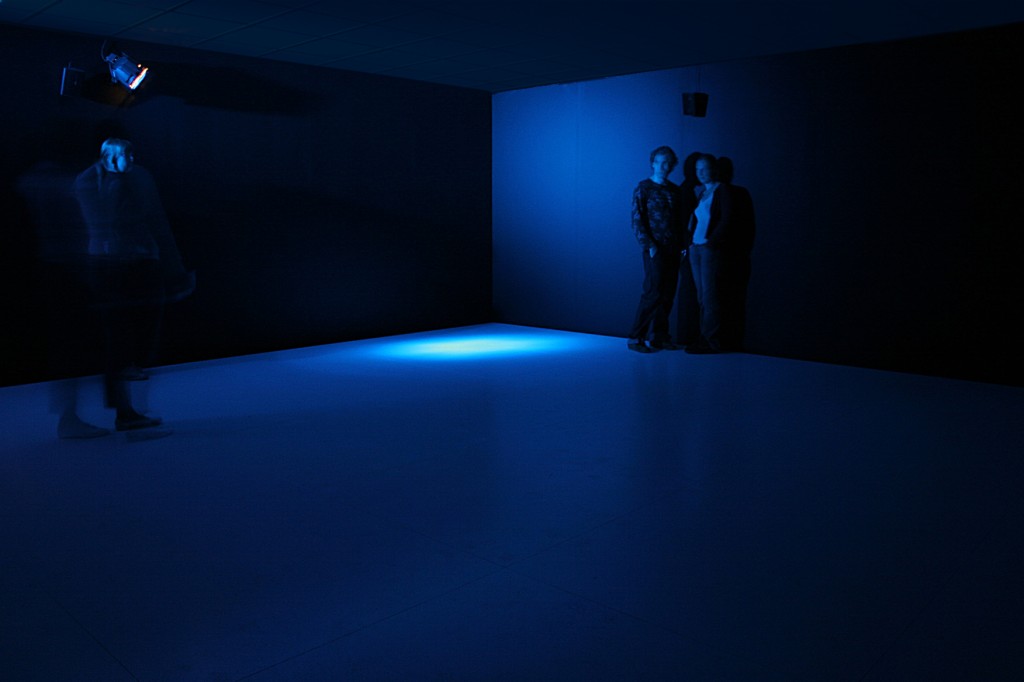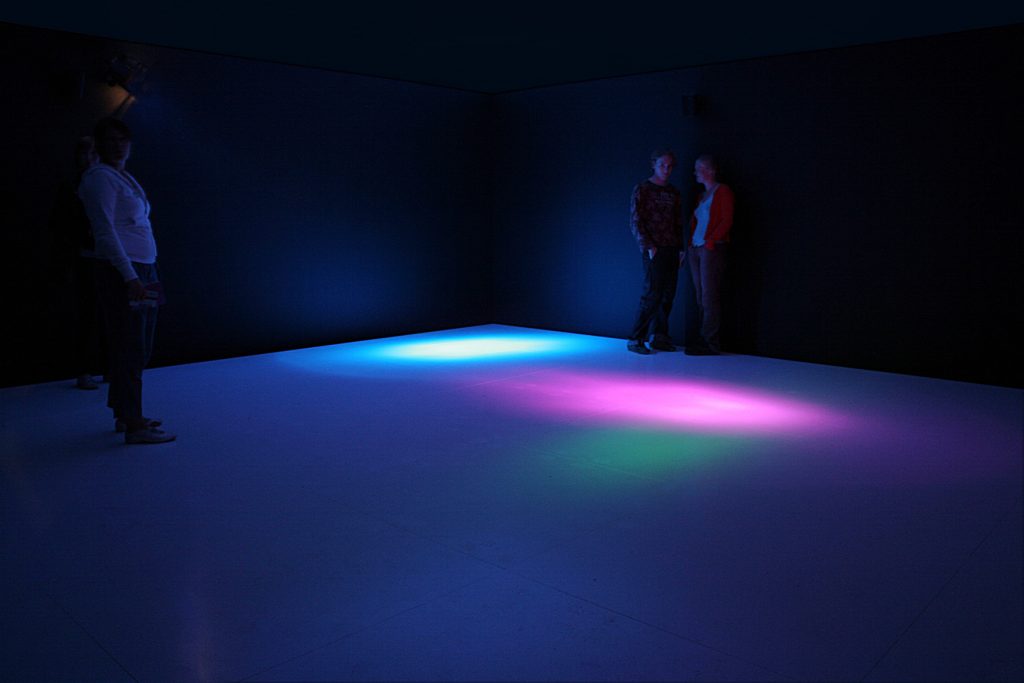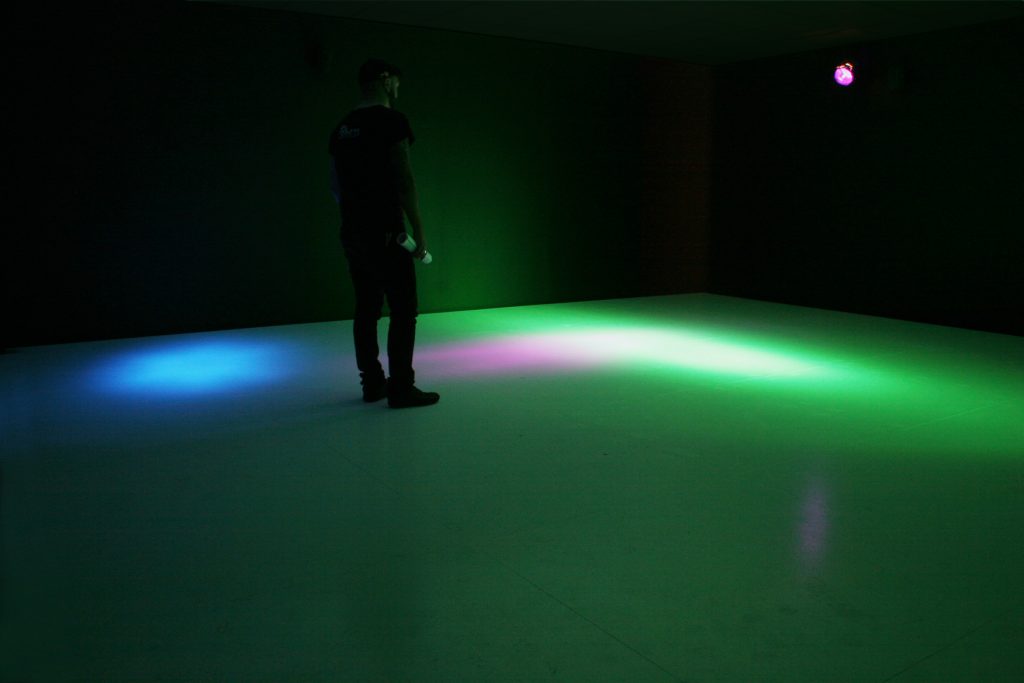 Slamming the Front Door
2005, sculpture with programmed sound and light; 4 speakers, amplifier, 4 lamps, lee filters
The installation pivots on the very last action in the last scene of Henrik Ibsen's play A Doll's House. The protagonist, Nora, slams the door and leaves. Using the voices of four women who improvise and exploit repetition and shifts of meaning, the work resembles a radio play in which the circular and non-linear are incorporated in relation to identity, space-time and narrative. It's a minimal event made theatrical, evoking identification in flux.
Installation views: Göteborg's International Biennal for Contemporary Art