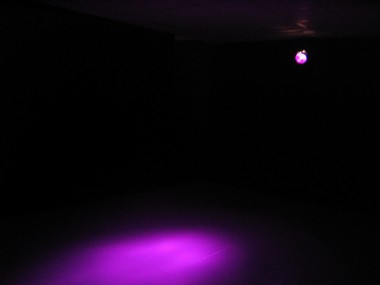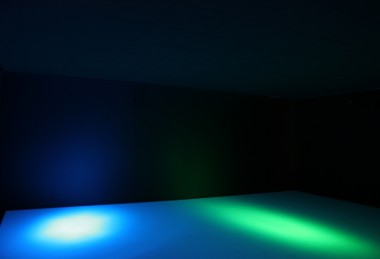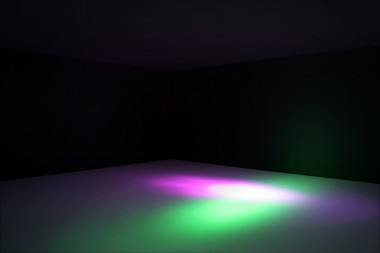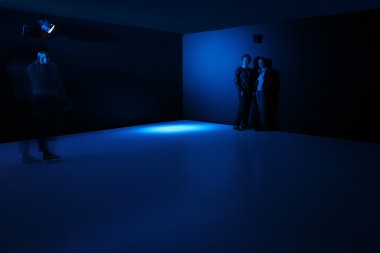 Slamming the Front Door
2005, sculpture with programmed sound and light; 4 speakers, amplifier, 4 lamps, lee filters
A short moment. Slamming the front door and walking towards the future with all the potential and dangers this act involves. The multiple viewpoints in the repetitions are like a model to be taken up and used. To be out into practice. A minimal event –– the slamming of a door –– made theatrical and with great potential or potential future impact. The end becomes a beginning.