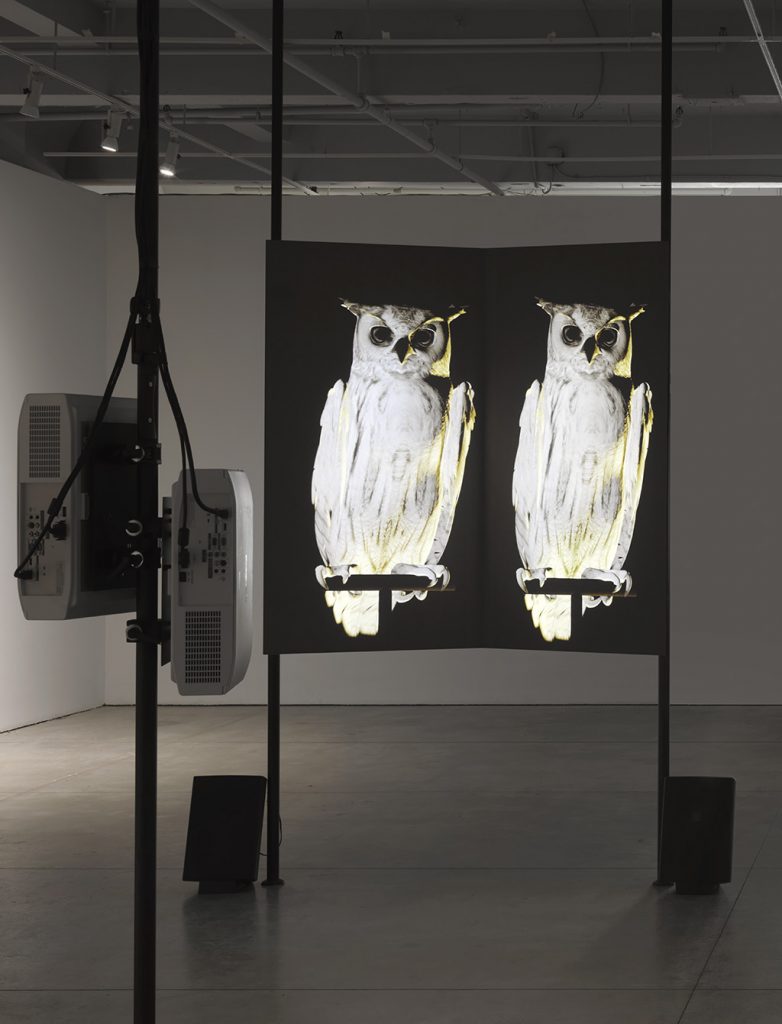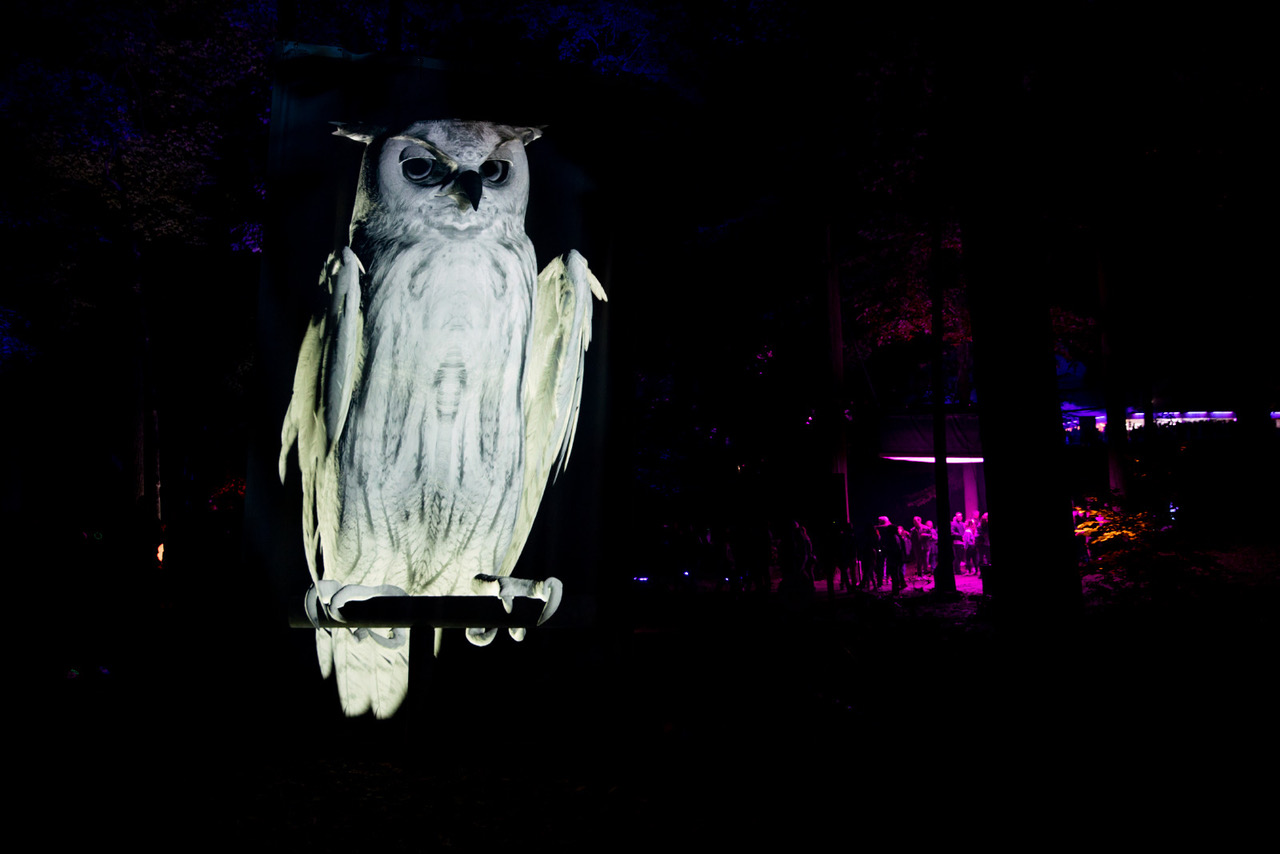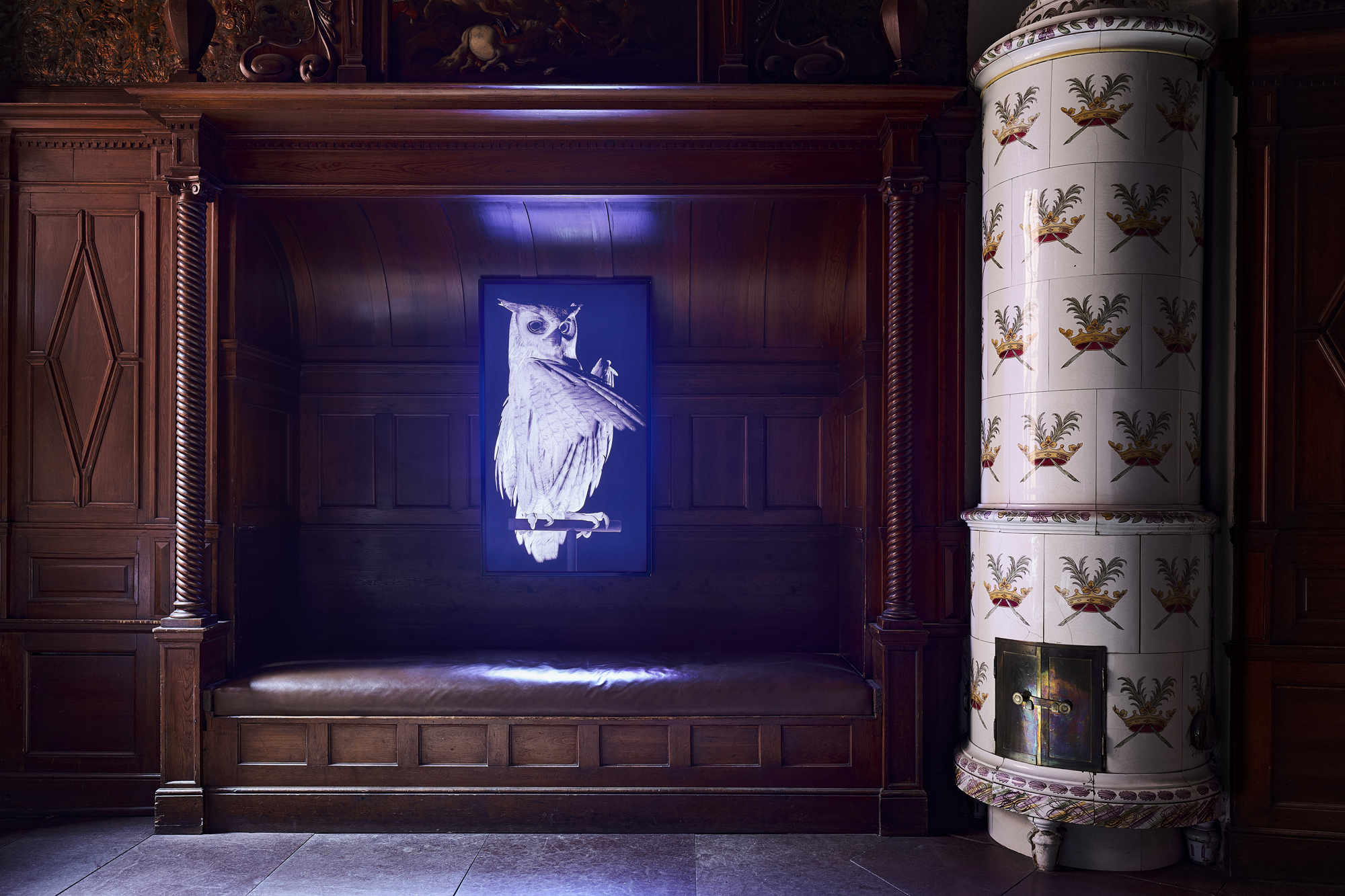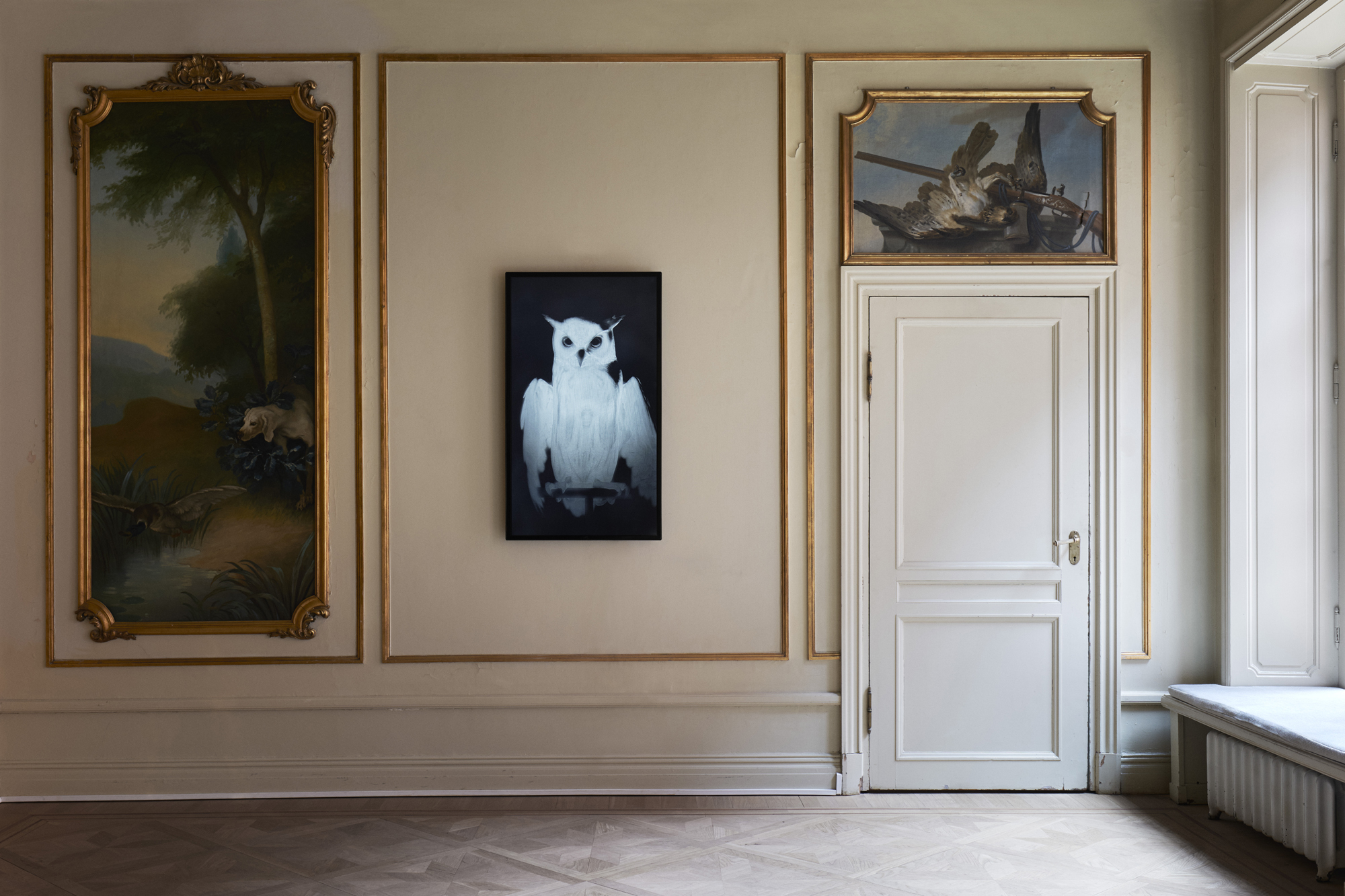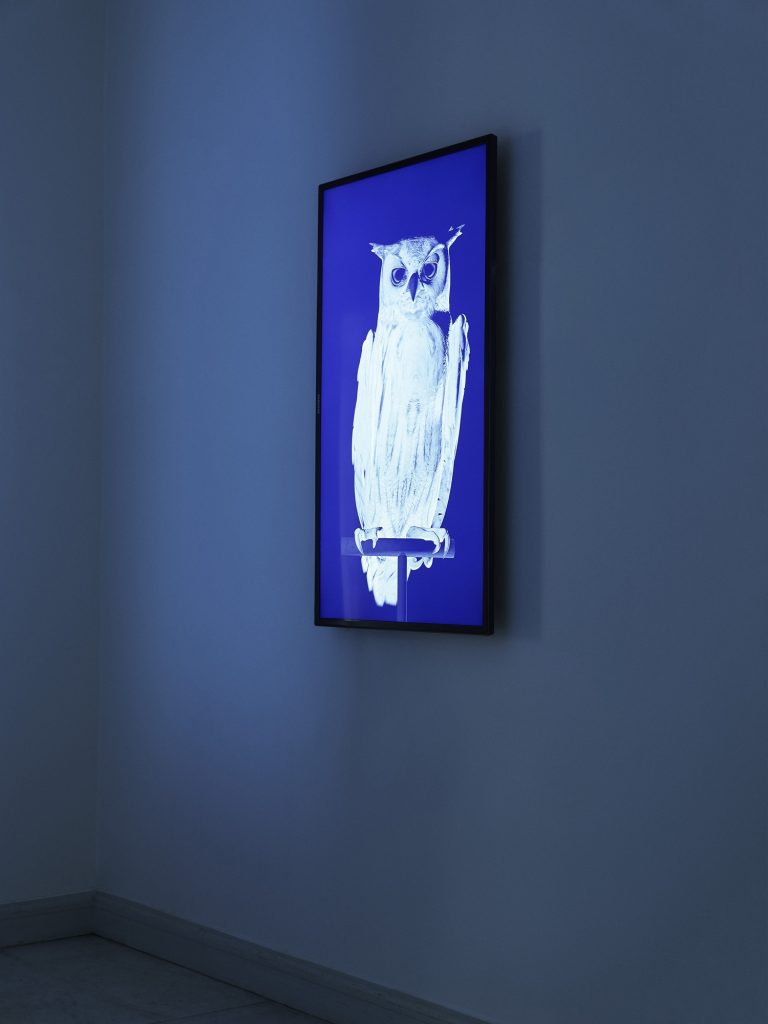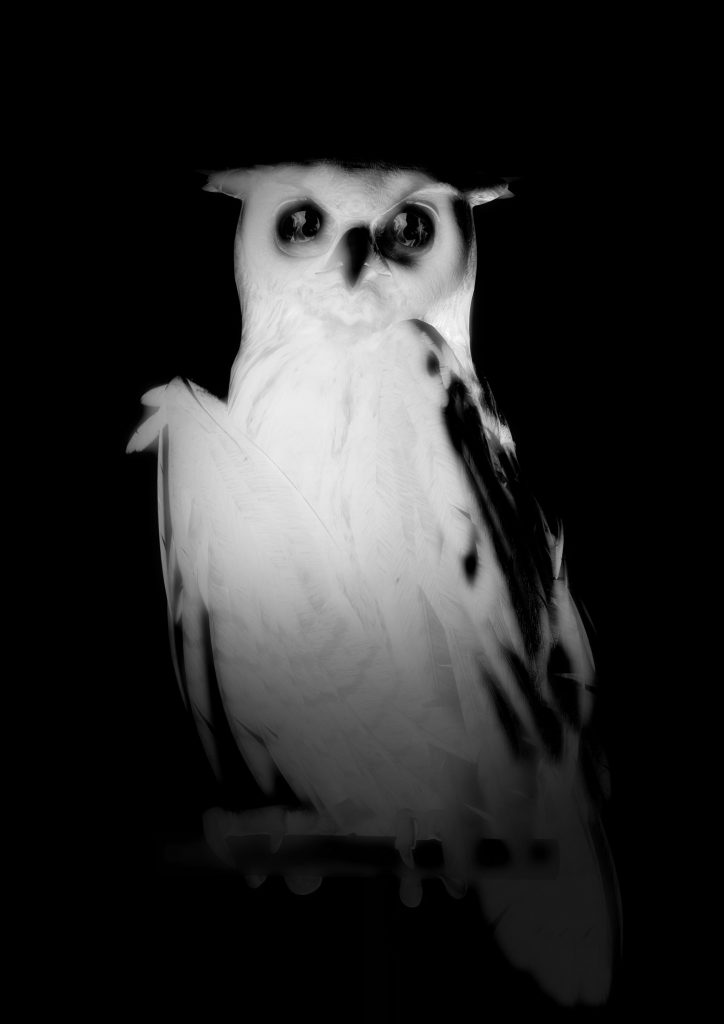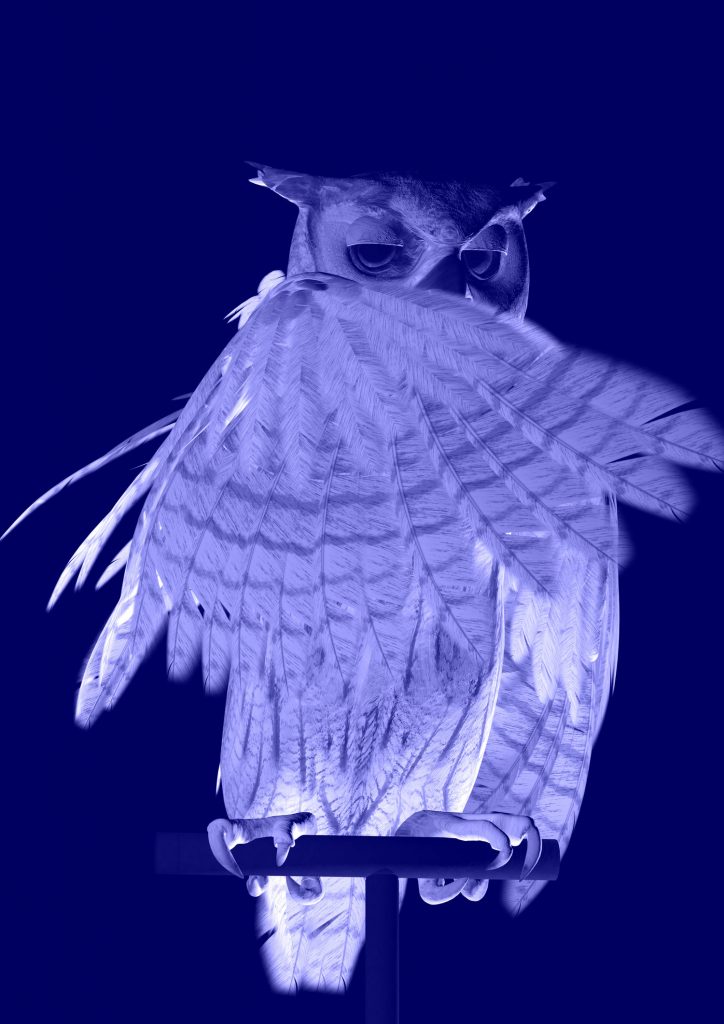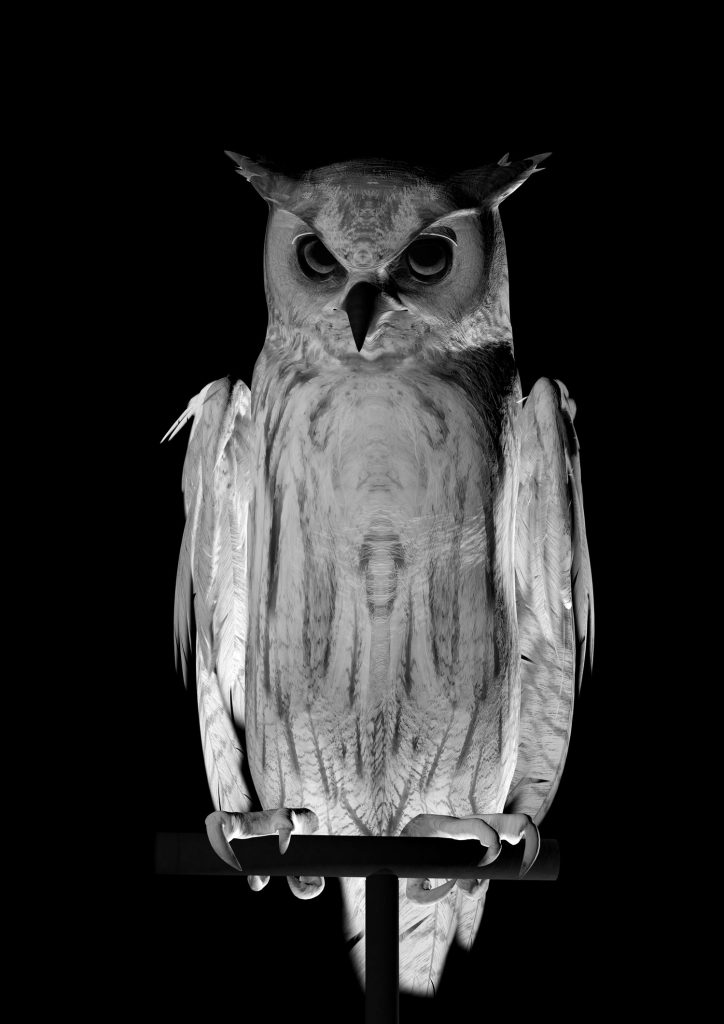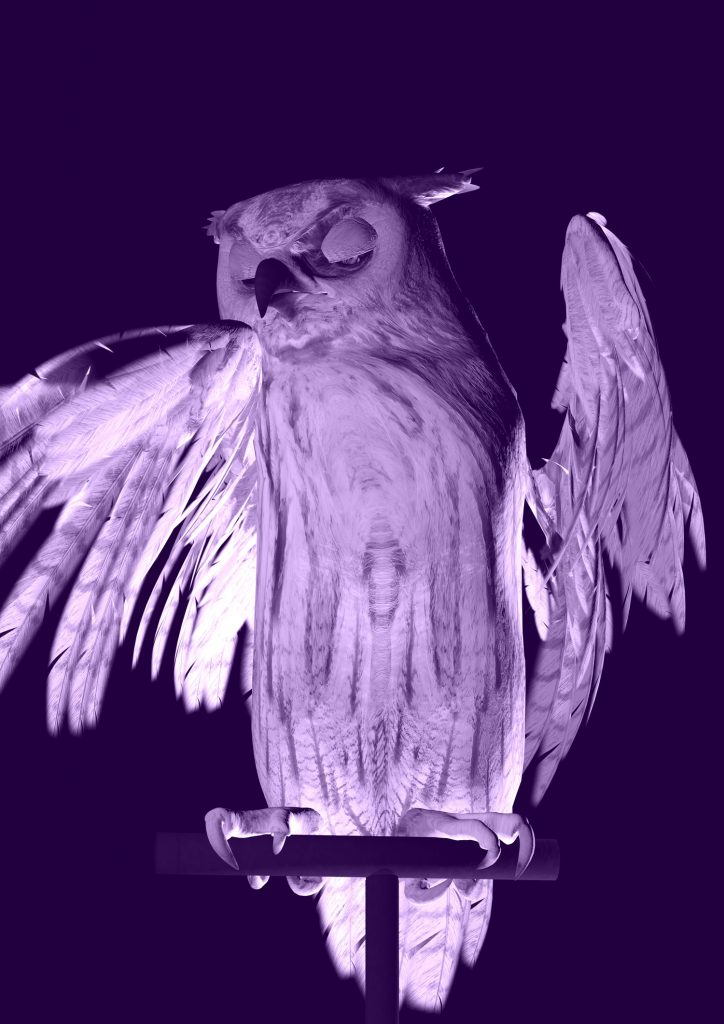 Oracles, Owls… Some Animals Never Sleep
2012-2014, 3D animation, sound
In Oracles, Owls…Some Animals Never Sleep two identical animated owls deliver a prophetic monologue of aphorisms and latent fragments from I-Ching. The monologues are interrupted by compressed dramatized and distorted samples from Blade Runner—Ridley Scott's 1982 film adaptation of Philip K. Dick's 1968 novel Do Androids Dream of Electric Sheep. These unruly voices are at times menacing yet they are also humorous, doubled – a multiplying self – with unsynchronized dancing and trance-like movements. The owl appears as a visually unstable oracle, breaking-down linguistic structures, and engaged in a squeaky quest to interrogate the notional coherence of self and gender. Oracles are entities that serve as portals to hidden worlds, connecting to what is buried beneath the surface of things. Their messages are usually abstract or coded, which means that we have to learn how they speak. When we try to comprehend their messages and stories we are not just discovering or conversing with these non-human beings, rather we are learning their system, habitat, and language. Yet, Oracles are also tricksters who inform us about the future while breaking rules of coherence and proper conduct. It is a non-human voice that causes language, categories, and identities to shake.
Installation views: OR Gallery, Vancouver; Merriweather Post Pavillon, Columbia; CFHILL, Stockholm