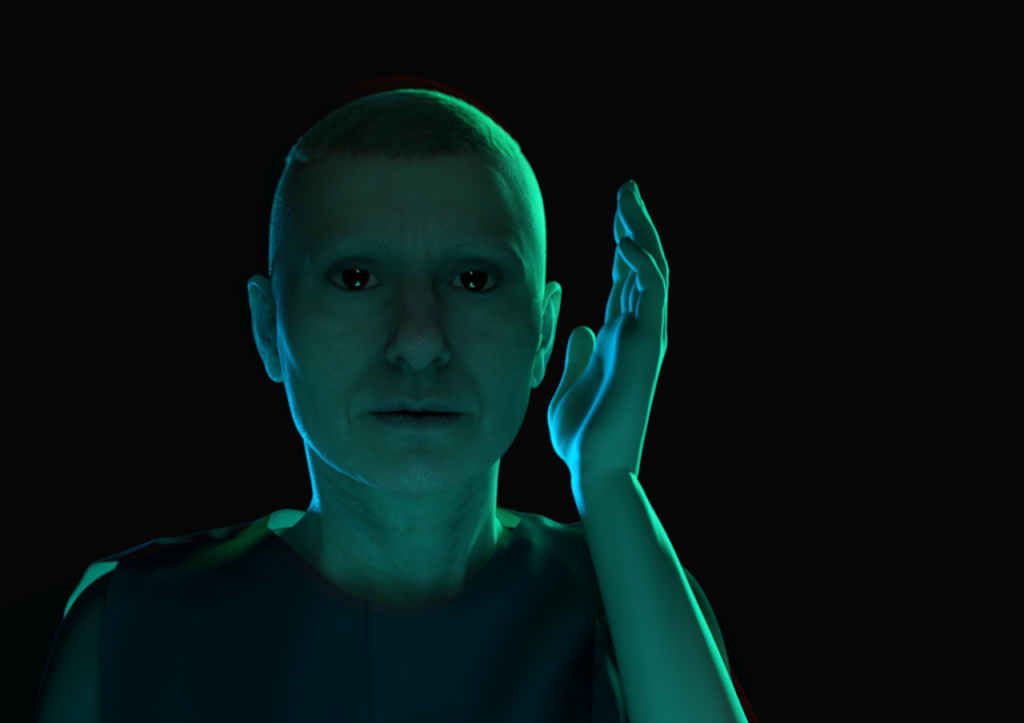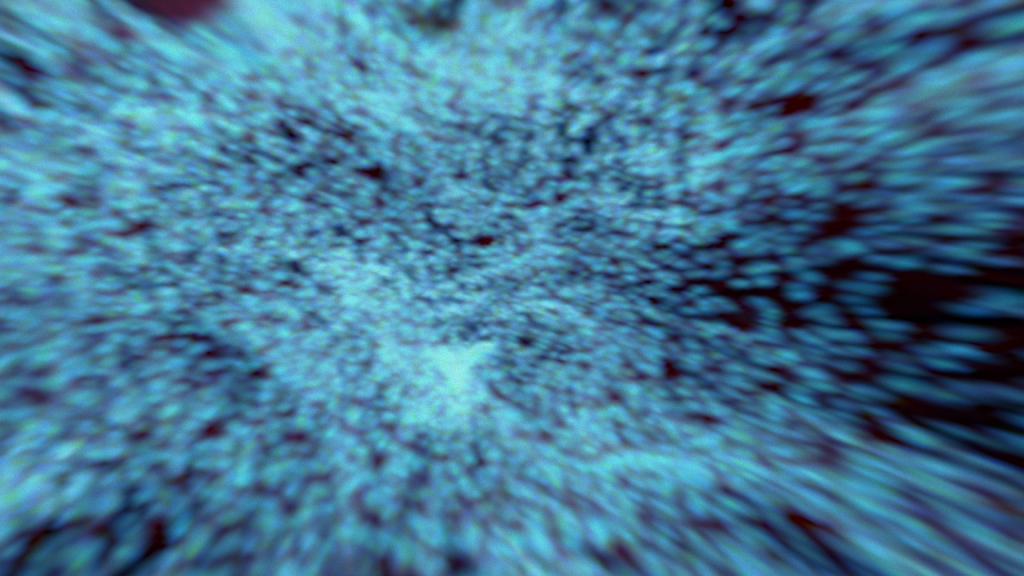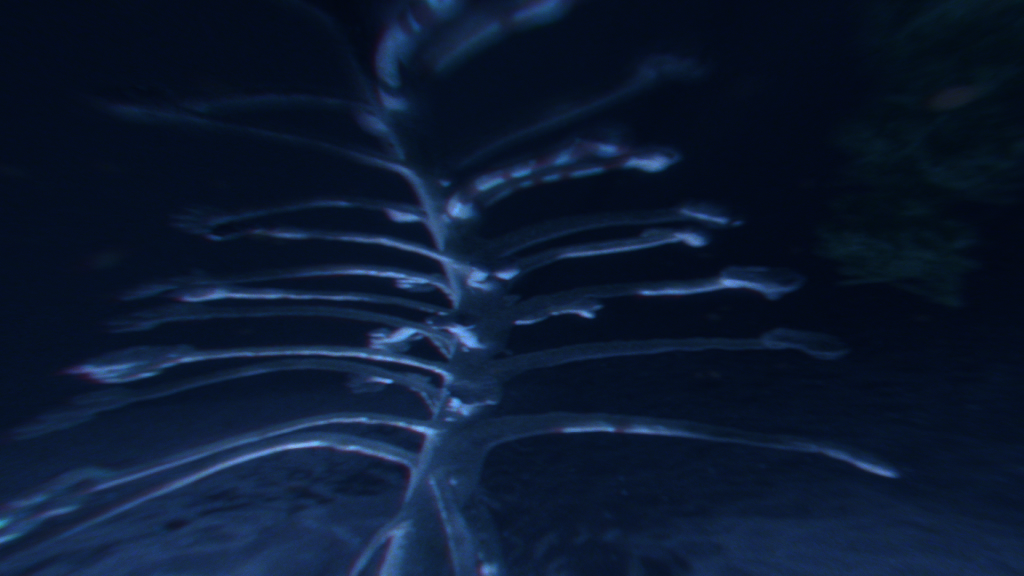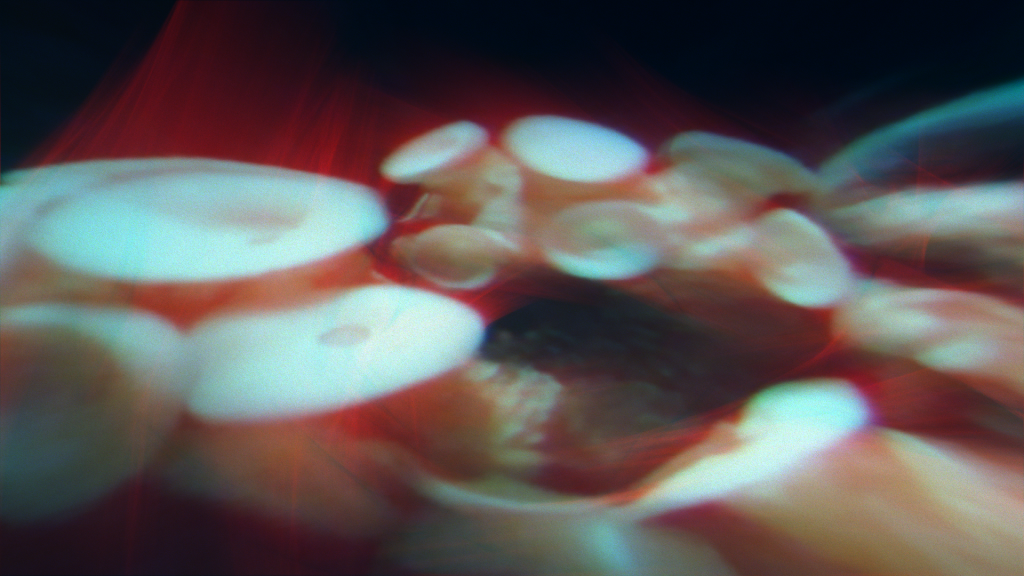 Malstrømmen
2017, two channel 3D animation
Malstrømmen (2017) is a two-screen 3D animation built around a newly formed cyborg as a self-portrait and a narrative based on Edgar Allan Poe's A Descent into the Maelström (1841). In Poe's short story which takes place in Lofoten, the narrator gets caught in a maelström and his whirl towards its bottom becomes a kind of time travel as he passes objects from different eras. In the animation, the maelstrom becomes a "contact zone" or an "Area X", a place where meaning is dispersed as the cyborg receives transmissions from unknown organisms. Small glitches within
sound bites allude to the potentials of other forms of language, sensation and interspecies communication.